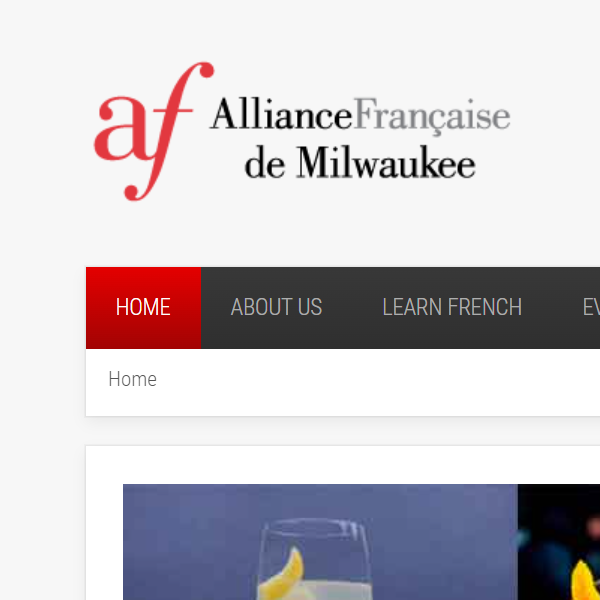 Alliance Francaise de Milwaukee
The general mission of the Alliance Française worldwide network is to promote the French language and Francophone culture and to foster exchanges between French speakers and local communities. Founded in Paris in 1883, the Alliance Française currently boasts more than 800 chapters in 130 countries, with over half a million students worldwide. The U.S. networks counts over 100 Alliances and more than 24,000 adults and children, with a focus on understanding and speaking the language in a relaxed setting.

The mission of l'Alliance Francaise de Milwaukee is to promote, share, and enjoy the culture, language, and friendship of the French-speaking world.

La mission de l'Alliance Française de Milwaukee est de promouvoir, partager, et apprécier la culture, la langue, et l'amitié du monde francophone.

The Alliance Française de Milwaukee was founded in 1918 as a social club and became an officially incorporated organization in 1992. It is a locally run and funded 501(c)(3) non-profit organization.